Control systems and certificates
"Quality means doing it right when no one is looking." ~ Henry Ford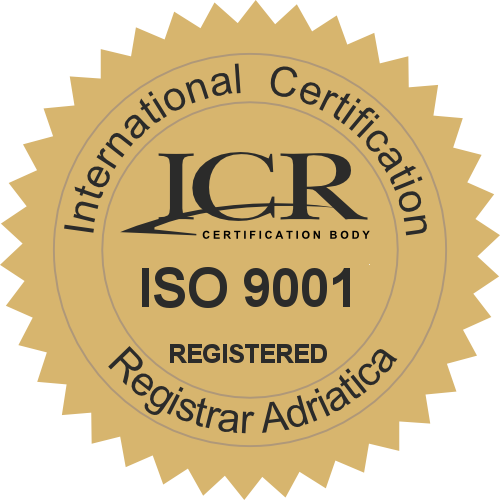 In order to ensure the sustainability of a company's successful business, we should do the following:
meet the technical requirements and work continuously to improve the efficiency of the integrated management system, which includes a quality management system, an occupational safety management system and an environmental management system;
meet the applicable legal and regulatory requirements in the field of product quality and safety, occupational safety systems, industrial safety, fire protection systems, environmental protection, as well as its own organizational requirements, including the requirements of stakeholders;
meet the technical requirements and work continuously to improve customer satisfaction; develop and implement measures to prevent injuries and deterioration of the health of employees, visitors, representatives of contractors and other stakeholders;
protect the environment by reducing negative impacts, preventing environmental pollution, optimizing the use of natural resources;
provide safe and healthy working conditions for employees by making every workplace completely safe for work;
create a culture that nurtures personal responsibility in order to ensure product quality, environmental cleanliness, safety and health at work.
QUALITY, ENVIRONMENTAL PROTECTION, SAFETY AND security AT WORK
Safe working conditions and high environmental awareness are the key to the company's stability and development.
Quality management is based on a strategy of continuous improvement, efficiency and effectiveness of the process while assessing risk, traceability and rational use of resources.