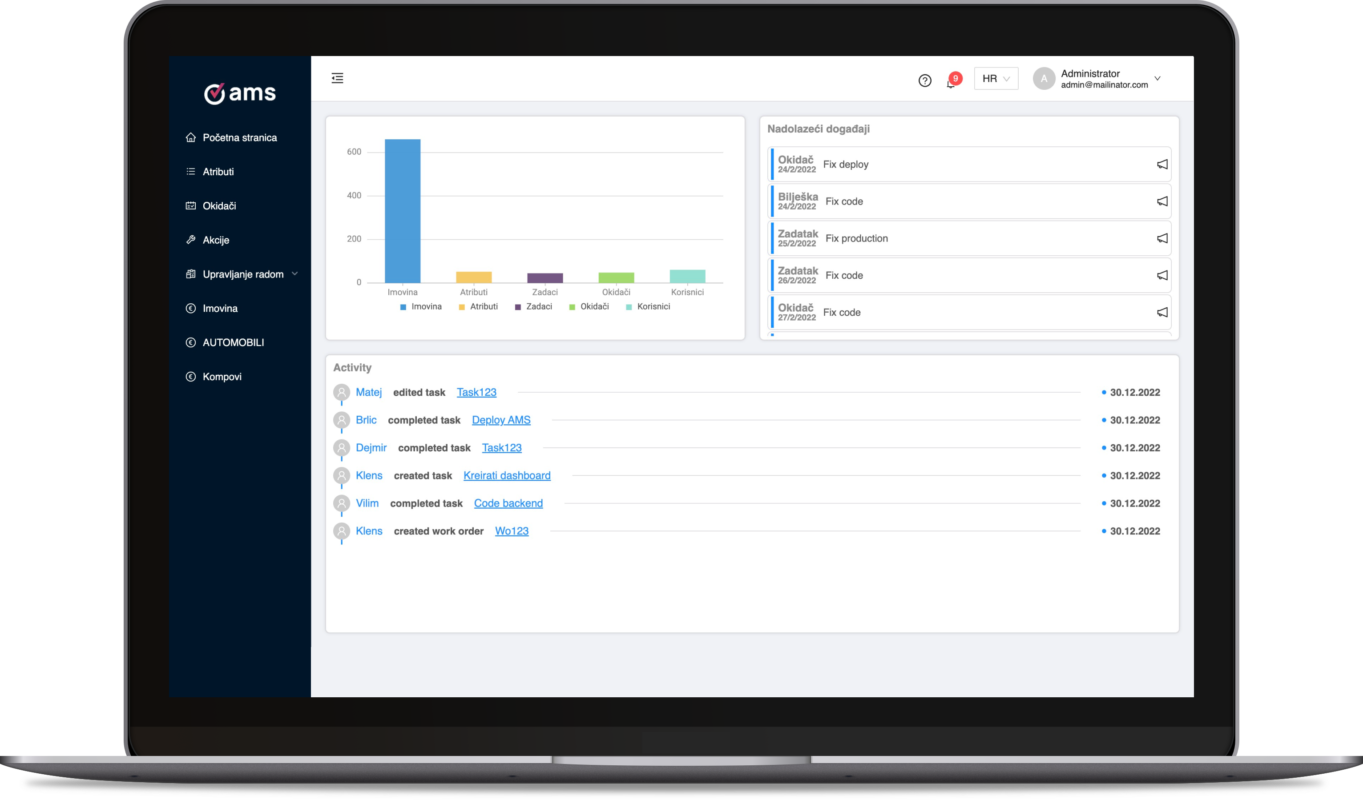 Keep track of your assets everywhere & anytime
Asset management system
Asset management is a system for monitoring and supervising the company's resources, whether fixed or mobile, with the aim of better recording the current state, history of individual resources and better planning of preventive or predictive maintenance.
By including advanced analytics options (condition based monitoring), it is possible to additionally reduce or completely eliminate potential unplanned downtime of business or operational-technological processes with early predictive warnings.

AM system operation
All resources (assets) available to the company are entered into the system. Examples of logical groups of resources that can be managed through AMS:
physical facilities (technological, business, routes) and equipment of individual facilities (pipes, reducers, filters, valves and actuators, safety valves, pressure gauges, corrosion protection equipment, PLC, batteries, power supply, tables, cabinets, air conditioners, ramps, fences, cameras , etc.)
mobile equipment (cars, tools, measuring equipment, mobile phones, protective equipment, etc.)
human resources
intellectual property (licenses)

Main functionality
Asset management
Preventive maintenance
Work orders
Consumable/Reserve material and inverter (Spare parts)
Teams and contractors
Reports and statistics
System management.
Your company philosophy, not a project
PROCESS BASED
AMS advantages
License free DB, OS, web server and other technologies used
Single license, unlimited users
Application on a central server, available on any device within the organization
Intuitive and easy to use for experts, operators and casual users