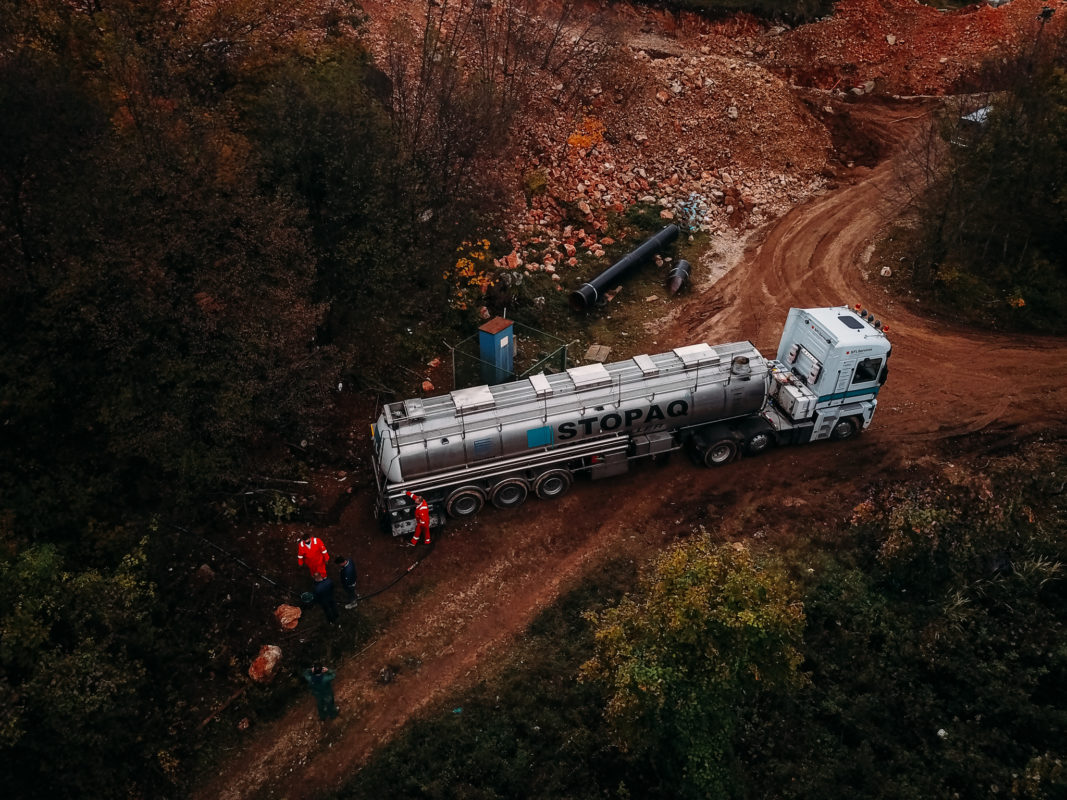 A seal for life
Stopaq®
Feromihin has exclusive right to distribute STOPAQ products in Croatia, Bosnia and Herzegovina, Slovenia, Serbia, Montenegro and Kosovo. 
FOR MORE THAN 30 YEARS
STOPAQ® has been the market leader in developing new products for sealing and corrosion prevention applications while meeting stringent health and safety requirements. 
TOTAL COST APPROACH
Providing customers and asset owners the opportunity to maximize budgets with ease of application for new build and maintenance areas without the need for complex equipment or hazardous materials. Applications include renewable energy structures, processing plants, onshore & offshore pipelines, refineries and civil structures to name a few.
Splashzone / Subsea 
At tidal zones, STOPAQ Splash Zone protects against the influence of (salt) water, bacteria, and oxygen. The system is developed for usage below and above low tide.
The Subsea Systems protects also submerged objects and can easily be applied by divers or ROV's.
Polyisobutene polymer composition which is totally impermeable once applied 
PROCESS BASED
Self-healing corrosion preventative wrap materials
STOPAQ Wrappingband products are corrosion preventative wrap materials, which adhere extremely well to steel and factory or field applied pipeline coatings. They are non-toxic, cold-applied, prefabricated wrap coatings based on the pure homopolymer, Polyisobutene, a low viscosity, non-crystalline, non-crosslinked (fully amorphous) compound.