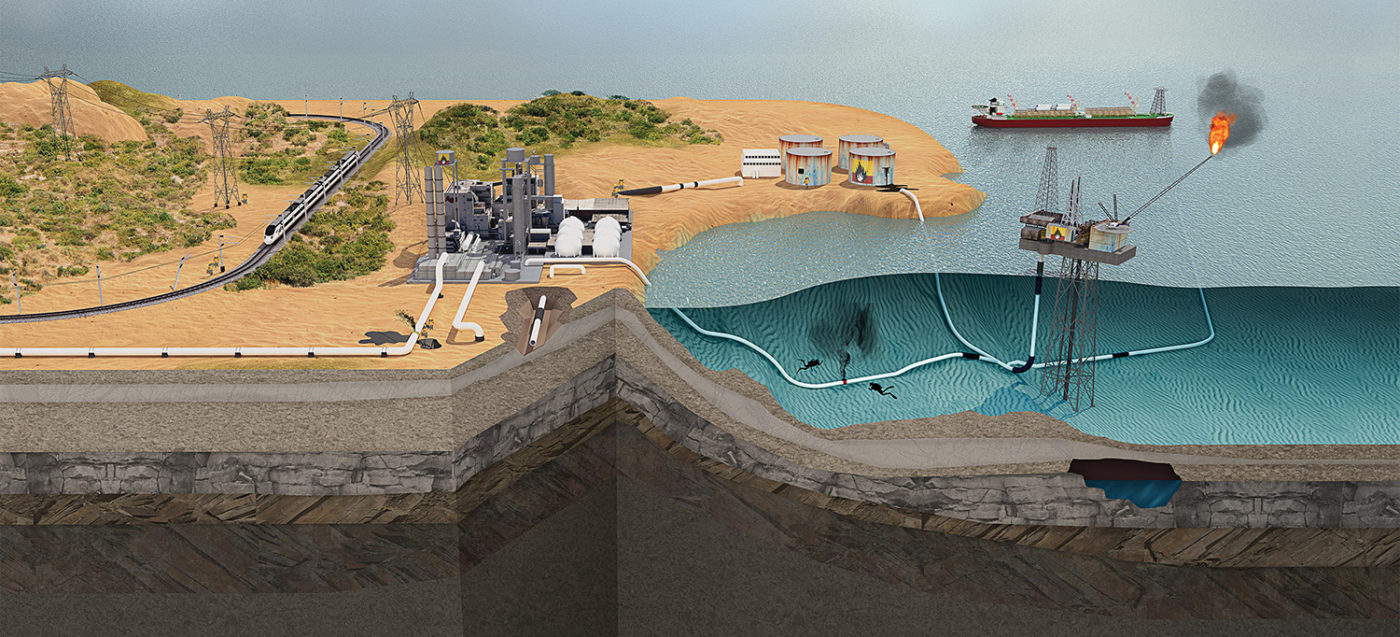 Quality define our working vision
3x Engineering
Feromihin has exclusive right to distribute 3x Engineering products in Croatia, Bosnia and Herzegovina, Slovenia, Serbia, Montenegro and Kosovo. 
INNOVATIVE REPAIR SOLUTIONS FOR YOUR INSTALLATIONS
Founded in 1990 by Stanislas Boulet d'Auria, 3X ENGINEERING (3X) is one of the world leading companies specialized in pipeline maintenance using composite technology. Mainly operating in Oil & Gas industry, 3X expertise also extends to Power and Construction sectors.
Developer, manufacturer, seller and installer of our products we offer to our clients a complete integrated service.
Since many years, 3X offers innovative patented products and high qualified technical services in:
REINFORCEKiT®
REINFORCEKiT® 4D (R4D) is a wet lay-up system, wrapped helicoidally around the pipe in order to bring the mechanical resistance to the damaged pipe section. The number of layers, determined by calculation, is linked not only to the pipe pressure, temperature, diameter and thickness but also to the pit depth and length, the steel grade and the pipe location. The repair design and material requirements are provided by 3X software REA after information compilation according to ASME B31G, ISO 24.817 and ASME PCC-2 codes and standards.
REINFORCEKiT® 4D is recommended to repair and reinforce pipelines operating at temperature between -50°C (-58°F) up to +150°C (+302°F) subject to external/internal corrosion, leaks (dedicated procedure for live repair), dents and mechanical damages. The system restores the pipe integrity and prevents from further deterioration. This composite sleeve is made of 400 g/m² Kevlar® tape and highly-reinforced ceramic epoxy resin.
innovative solution for repair process 
PROCESS BASED
STOPKiT®
STOPKiT® is the most efficient repair in the world able to seal a leak online in few minutes.
It stops various types of leak (oil, gas, water …) on pipe diameters from 2″ to 56″ and is also applicable on specific geometries (oval pipe, elbow) and irregularities like welds.
This patented product is an emergency and temporary system and is available under several models (depending on pipe and hole diameter) and for various environments (onshore, offshore and subsea).
Pressure up to 120 bars can be stopped for hole diameter inferior to 25mm (patch size 50x100mm). In case of hole diameter up to 50mm, leaks can be sealed up to 50 bars (patch size 100x100mm), according to pipe diameter and temperature. A specific patch (size 50x50mm) has been designed for STOPKiT® small diameters (2" and 3") to seal a leak up to 20mm with 150 bars maximum pressure.
The installation can be done without shutting down the line pressure.