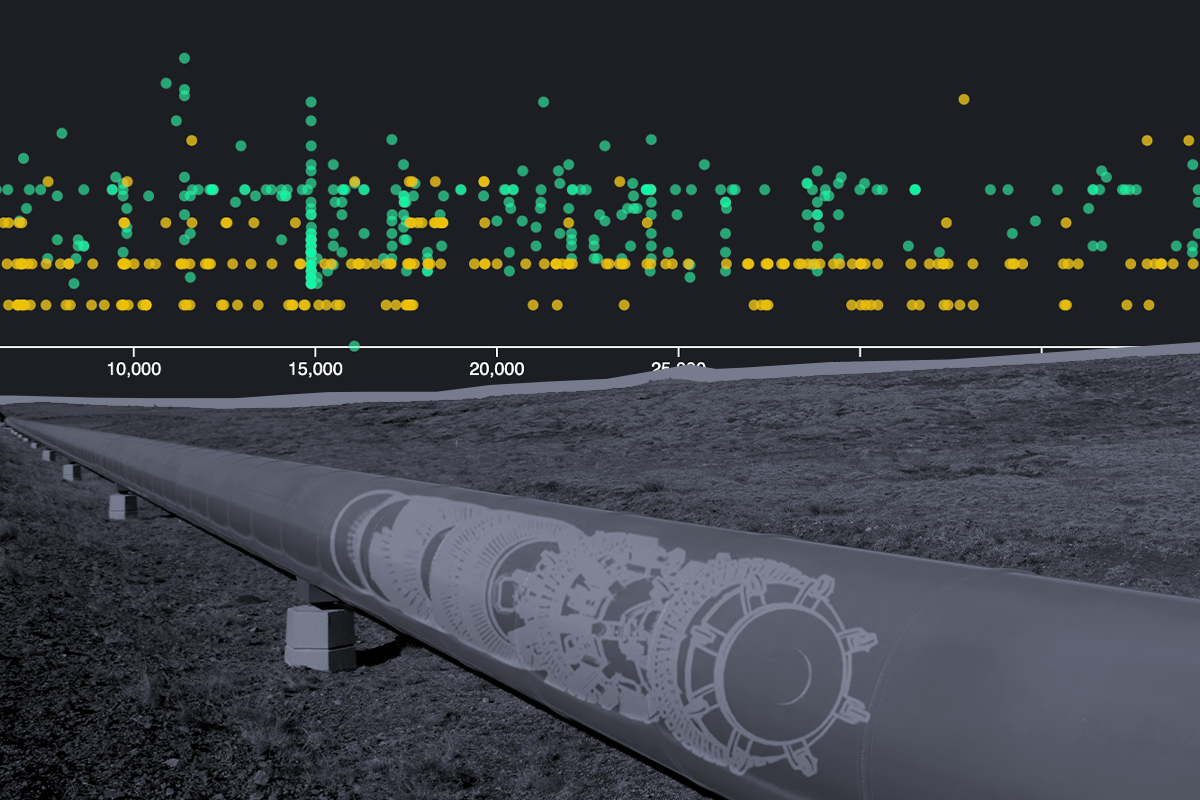 Where data meets intelligence
Taking care of your pipelines
AYMO is a software platform for managing pipeline integrity. It offers a unique and modern solution for the Oil&Gas industry in terms of pipeline monitoring, anomaly detection, corrosion growth prediction, repair and maintenance planning while keeping all documentation related to a particular pipeline or network.

Vendor neutral
Supports any inline or non-inline inspection data provider/vendor for a comprehensive pipeline overview. The system supports data entry from any third party engaged in inspection, cleaning, or any other activity around the pipeline, making the data normalized for further interpretation and decision making. It also reduces costs by choosing the most efficient vendors. Corrosion control
Aymo uses advanced algorithms that allow users to simulate corrosion growth over their pipelines and make timely decisions.

Planned maintenance
The system allows creating customized work orders (dig sheet) and finding optimal repair costs through the proposed repair material and repair method. Our comprehensive Activity & Repair Module offers a wide range of functionalities that help operators plan their maintenance efforts and activities with a circular tracking system for managing progress and effects of every activity on the pipeline. Pipeline builder
Operators are able to customize and build their pipeline from the basic elements for better representation of the real world model. 
PROCESS BASED
A structured approach to integrity
AYMO supports pipeline integrity and risk management in all phases of the life cycle, from analyzing inspection data to assessing the pipeline's risk of managing and planning mitigation actions.