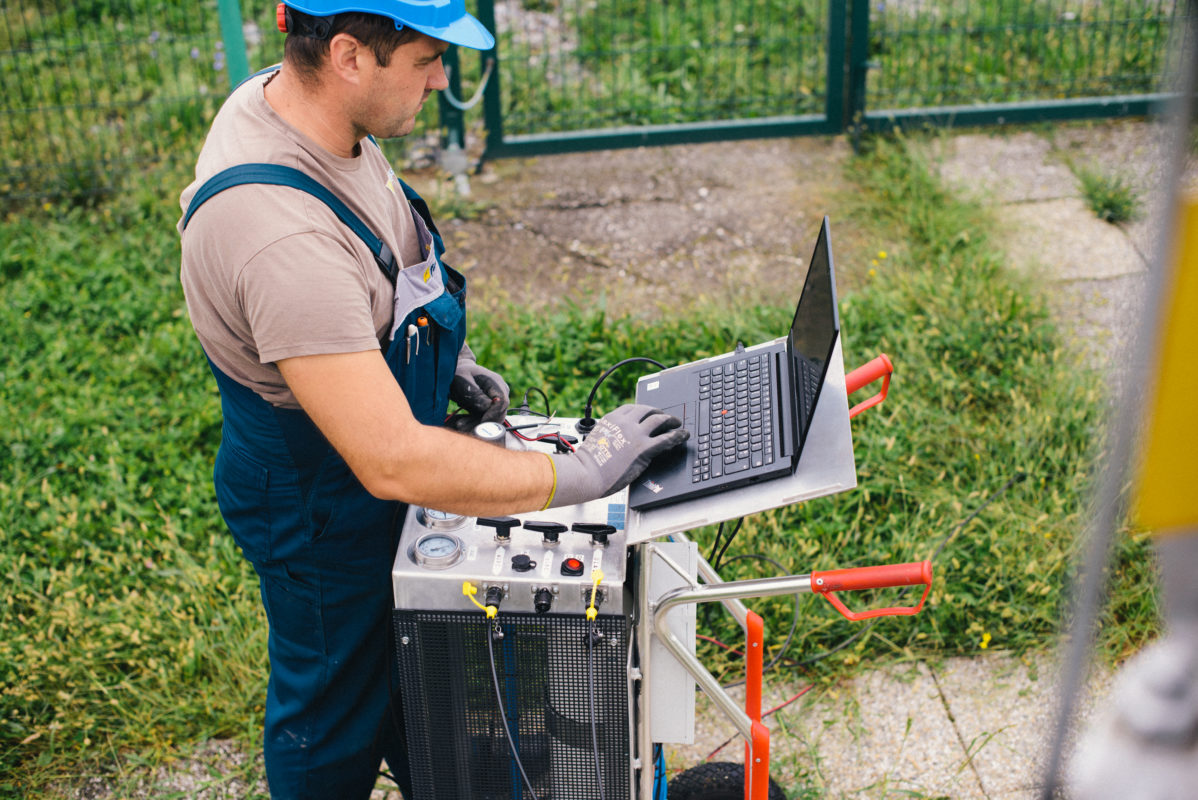 Calibration device for lbc
About RIKI
Calibration device for LBC under the brand name "RIKI"(in further text RIKI) is the generator of linear pressure drop which simulates drop of the pressure on the gas pipeline and provides the possibility to set up the correct/precise values.
ensures the safety of pipeline operation
prevents massive medium loss (oil, water) and pollution of fluids into the environment; 
pLBCa calibration: RIKI is working based on electronically controlled gas relief from it's own cylinder. Cyilnder sholud be filled (with gas) under the same pressure as within the pipeline. The aim of the calibration is to prove whether the pLBC reacts to the adjusted pressure drop and response time from the beginning of the pressure drop.
eLBC calibration: the pressure transmitter is disconnected from the gas line and connected to the tank of the LBC Calibration Device, where the desired pressure drop is adjusted and controlled discharge from its own tank is initiated. The aim of calibration is to prove whether the eLBC reactes/responses to the adjusted drop pressure, and if this is not the case, the settings of the eLBC device should be corrected. 

Application
Connected to the different types of LBC devices which are present on the market, such as:
pLBC (pneumatic Line Break Control)
eLBC (electronic Line Break Control)

Functionality
Pressure drop check
Automatic adjustment of all parameters necessary to generate the pressure drop
Graphical representation of the results
Robust design with tank suitable for field work
Management of the operation of the entire device via PC
Detection of the moment of LBC activation
PROCESS BASED
A customer-oriented approach 
New development milestones for RIKI:
Battery Power Supply
The device contains a battery power supply (rechargeable battery) that powers the device itself, and if desired, a "converter" can be added that would use the device's battery to power the laptop.
Charging
The device can be charged via a 12V car connection (field work), and if necessary, a 230V connection.
User Friendly Software & USB connection, LCD display
The device is connected to the laptop via USB, and the program for controlling the device is launched in the Windows environment. The device has an LCD display with a battery charge indicator.